Your Amazon Shopping is Destroying the Environment
Amazon likes to tout that its delivery services are an environmentally friendly alternative to traditional shopping. "Our research shows that delivering a typical order to an Amazon customer is more environmentally friendly than that customer driving to a store." Amazon returns on the other hand is an environmental nightmare.
Kevin Lyons, an associate professor at Rutgers University in New Jersey who specializes in supply chain management and environmental policy, says that 30 to 40 per cent of all online purchases are sent back. That number drops to less than ten per cent for merchandise bought at bricks and mortar stores. 
Multiple private investigations into Amazon returns, show that product returns often end-up in landfills, with some traveling in excess of 600 miles to reach their final destination. 
No matter how you look at returns, travel millage equals carbon emissions, which equal damage the environment, add in Amazons excess packaging and the carbon footprint gets even bigger. 
Some independent research has shown that as much as 75% of Amazon returns end-up in landfills. 
You're lucky if half of all returns can still be sold as new, so a huge amount of merchandise has to be dispositioned via some other means — liquidation, refurbishment, recycling, or landfill.
Optoro, a technology company that specializes in streamlining reverse logistics — the process of sorting through retail returns — estimates that $400 billion US worth of merchandise is returned to all retailers every year, which generates five billion pounds of waste directed to landfill in the U.S. 
It's a problem that plagues all e-commerce giants, not just Amazon, however Amazon, did write the playbook on free returns.
The planet is paying the price for your returns. Consider sending your returns directly to charities instead of disposing of them. 
If you are an environmentalist, consider opening a drop-off depots near homeless encampments and donating the returns to those in need.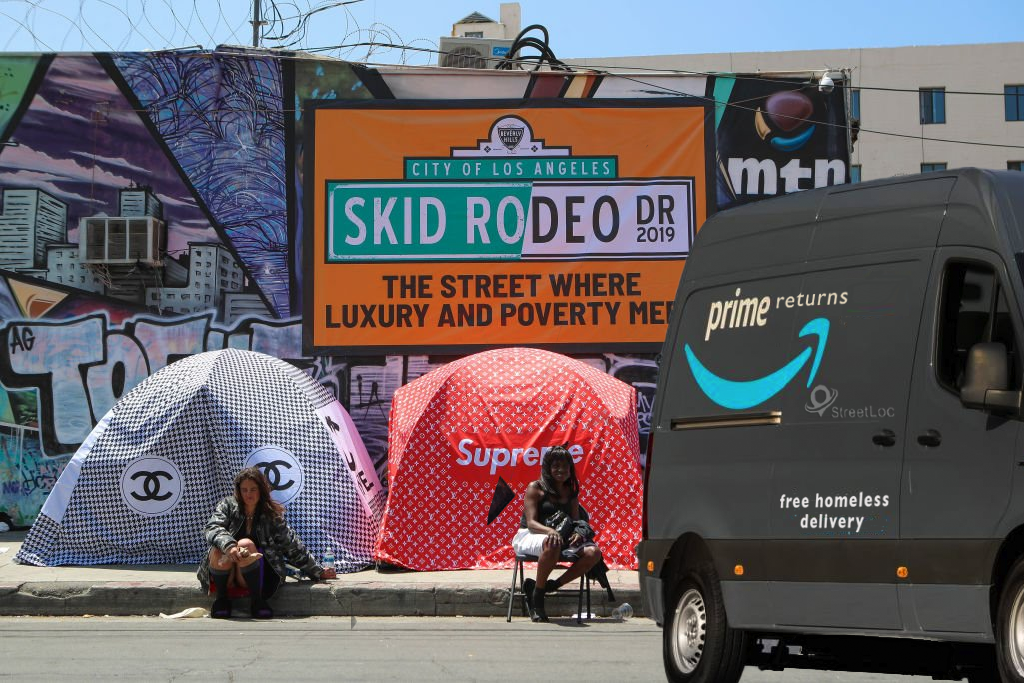 Join StreetLoc - Personal Account