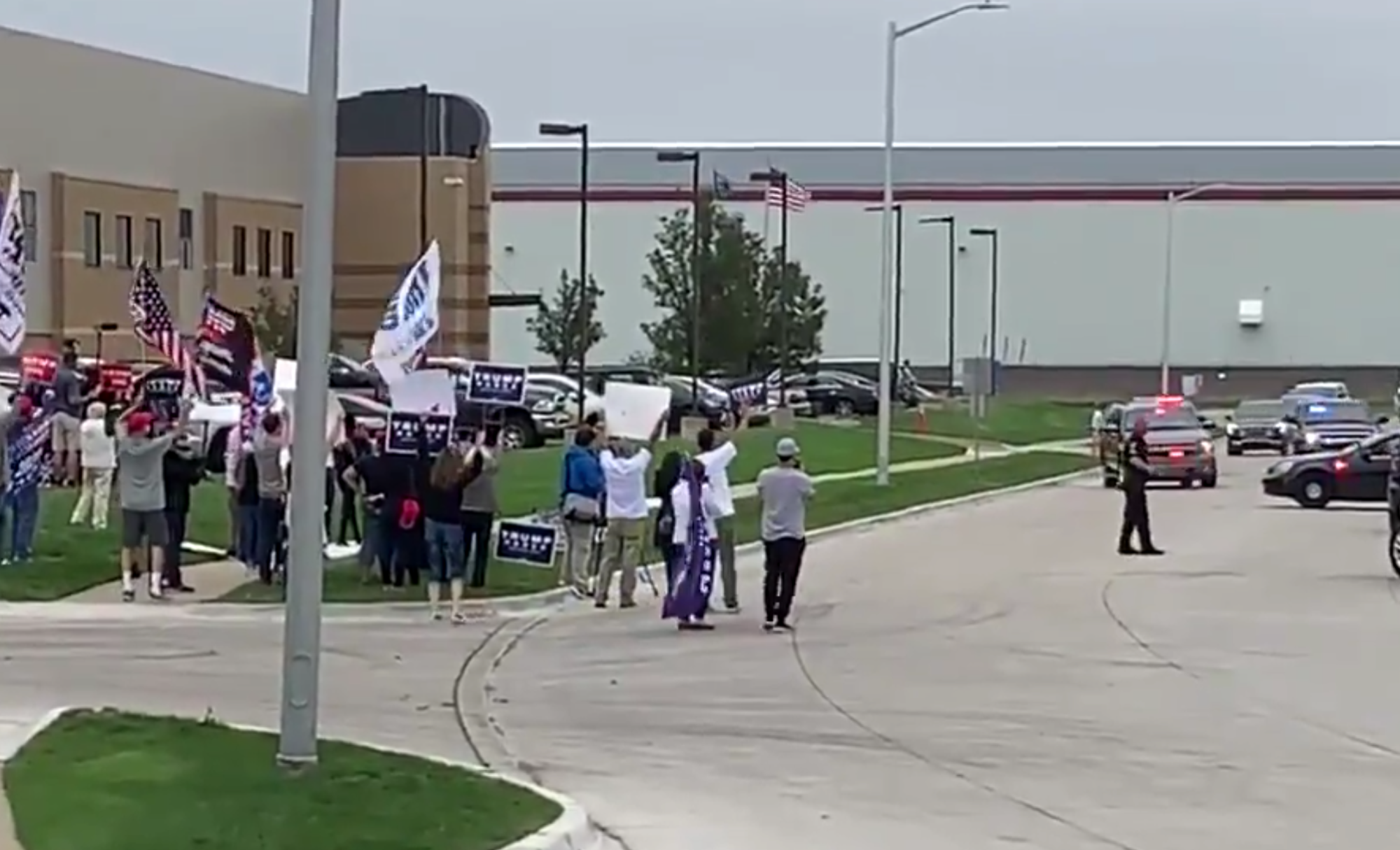 Crowd Greets Joe Biden in Michigan - Trump Supporters '4 More Years'
Polling badly in the Swing State Michigan Joe Biden leaves his basement to campaign, amid effort to rebuild 'blue wall'. 
Gets greeted by his first crowd... Trump supporters chanting "4 More Years, 4 More Years!"
President Trump, who has made frequent trips to battleground states in recent weeks, is scheduled to remain in Washington on Wednesday.
The former vice president's first pandemic-era campaign trips beyond his home in Delaware have been to Pennsylvania and Wisconsin as well as Michigan, an indication of how closely Biden's electoral prospects are tied to his ability to win back those once reliably Democratic states.
StreetLoc is a Facebook styled Social Media Platform, we are not an Adult-Day-Care, managed by woke kids. StreetLoc is designed for Family, Friends, Events, Groups, Businesses and People.
JOIN NOW