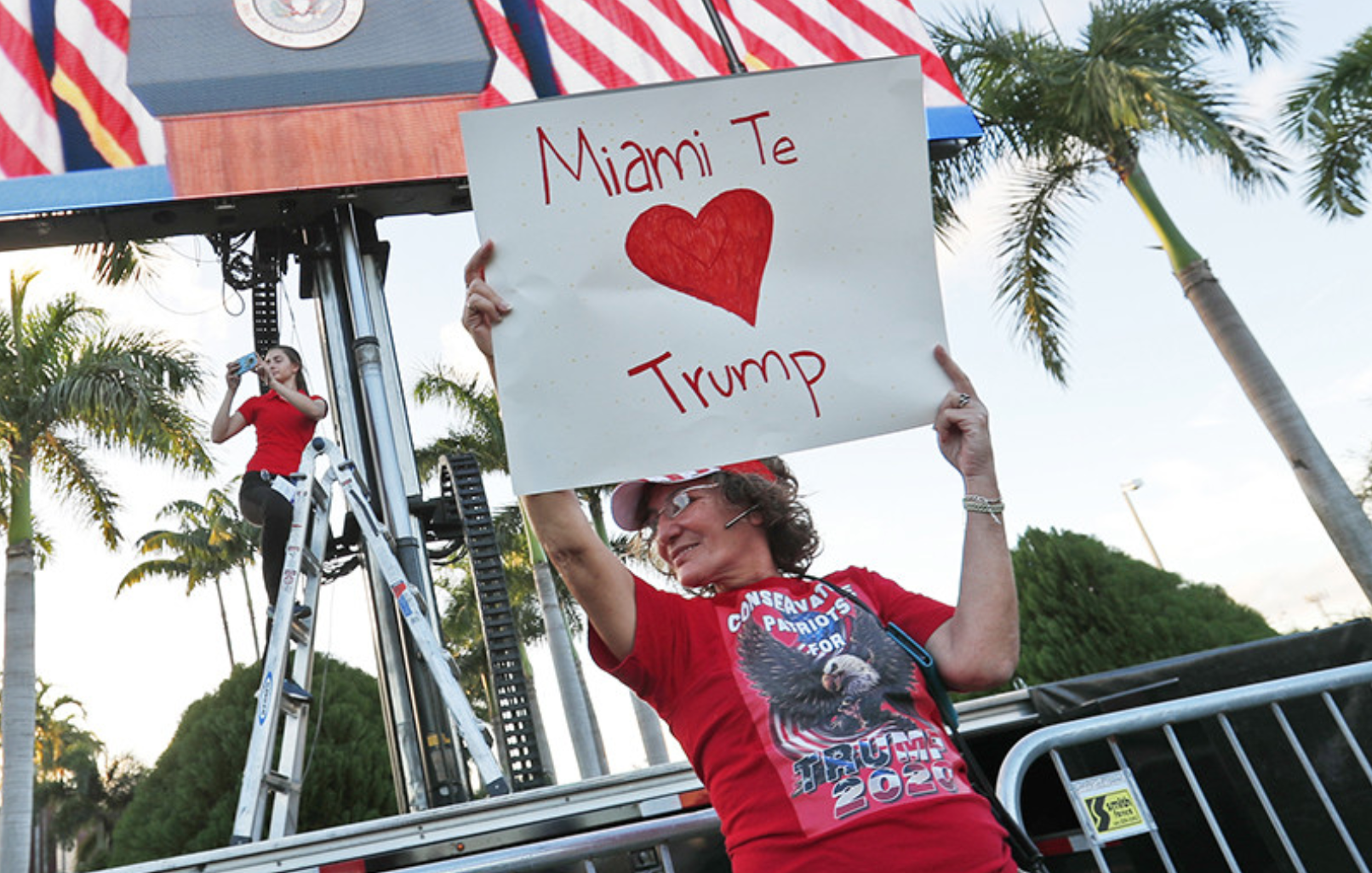 Florida: Trump gains rattle Miami Democrats - Trump ahead of his 2016 pace.
The basic electoral math in Florida looks something like this: Democrats roll up their votes in South Florida and Miami-Dade County, Republicans pad their numbers in the north and statewide races are decided in the Interstate 4 Corridor in between.
This year, however, the I-4 Corridor is taking a back seat.
StreetLoc is a Facebook styled Social Media Platform, we are not an Adult-Day-Care, managed by woke kids. StreetLoc is designed for Family, Friends, Events, Groups, Businesses and People.
JOIN NOW