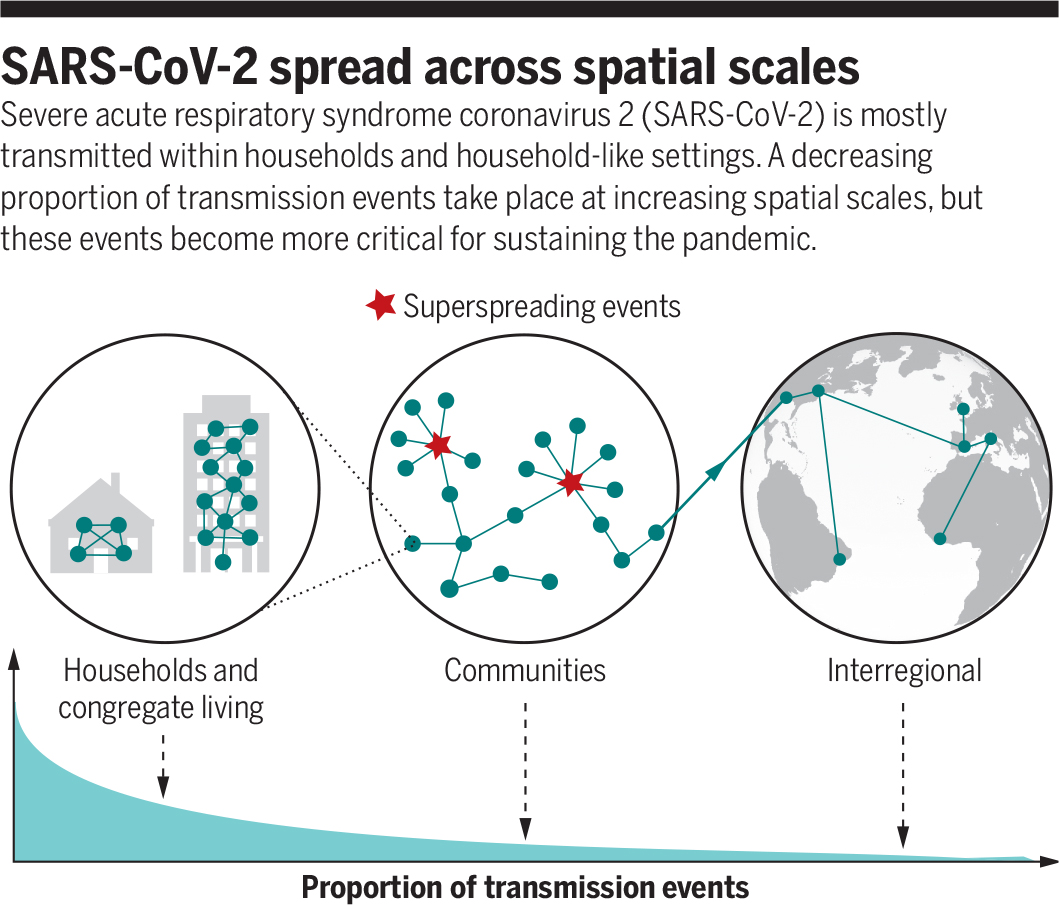 The engines of COVID-19 How it Spreads and Infects Others
Severe acute respiratory syndrome coronavirus 2 (SARS-CoV-2) has spread rapidly across the globe, causing epidemics that range from quickly controlled local outbreaks (such as New Zealand) to large ongoing epidemics infecting millions (such as the United States). A tremendous volume of scientific literature has followed, as has vigorous debate about poorly understood facets of the disease, including the relative importance of various routes of transmission, the roles of asymptomatic and presymptomatic infections, and the susceptibility and transmissibility of specific age groups. This discussion may create the impression that our understanding of transmission is frequently overturned. Although our knowledge of SARS-CoV-2 transmission is constantly deepening in important ways, the fundamental engines that drive the pandemic are well established and provide a framework for interpreting this new information.
The majority of SARS-CoV-2 infections likely occur within households and other residential settings (such as nursing homes).
StreetLoc is one of America's fastest-growing Social Media companies. We do not employ woke kids in California to "police" your thoughts and put you in "jail".
StreetLoc is designed for Family, Friends, Events, Groups, Businesses and People.
JOIN TODAY