President Elect Donald Trump clarifies in another tweet 'I concede NOTHING!' - This was a RIGGED ELECTION!
Trump Blasts "Fake News Media" For Saying He Conceded To Biden.
He only won in the eyes of the FAKE NEWS MEDIA. I concede NOTHING! We have a long way to go. This was a RIGGED ELECTION!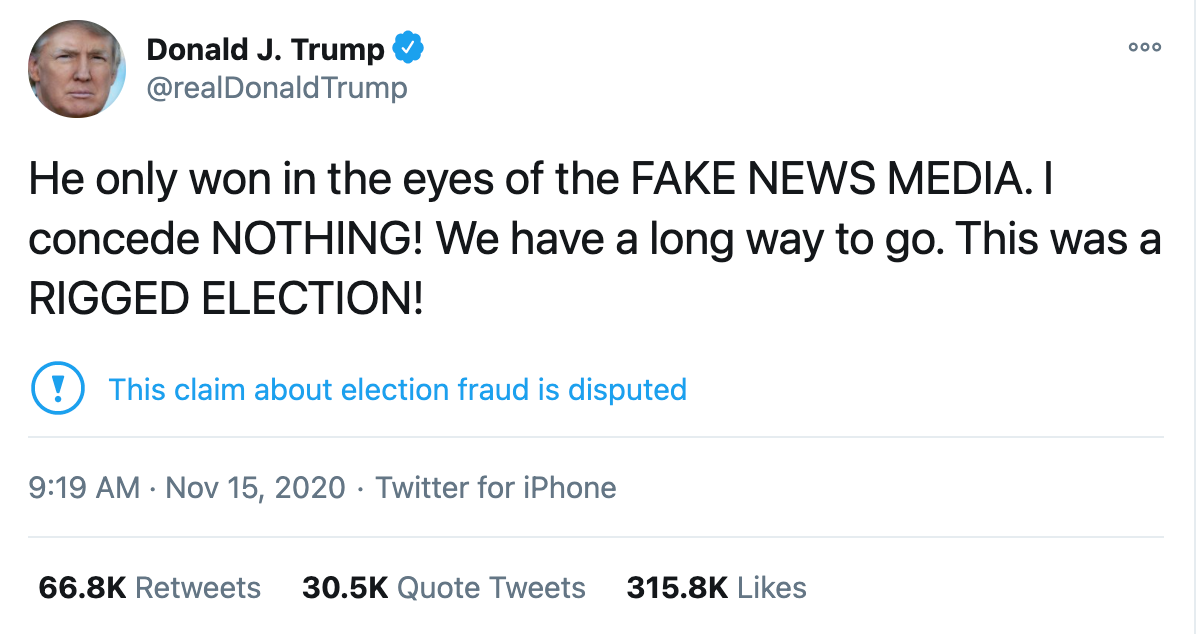 RIGGED ELECTION. WE WILL WIN!

He won because the Election was Rigged. NO VOTE WATCHERS OR OBSERVERS allowed, vote tabulated by a Radical Left privately owned company, Dominion, with a bad reputation & bum equipment that couldn't even qualify for Texas (which I won by a lot!), the Fake & Silent Media, & more!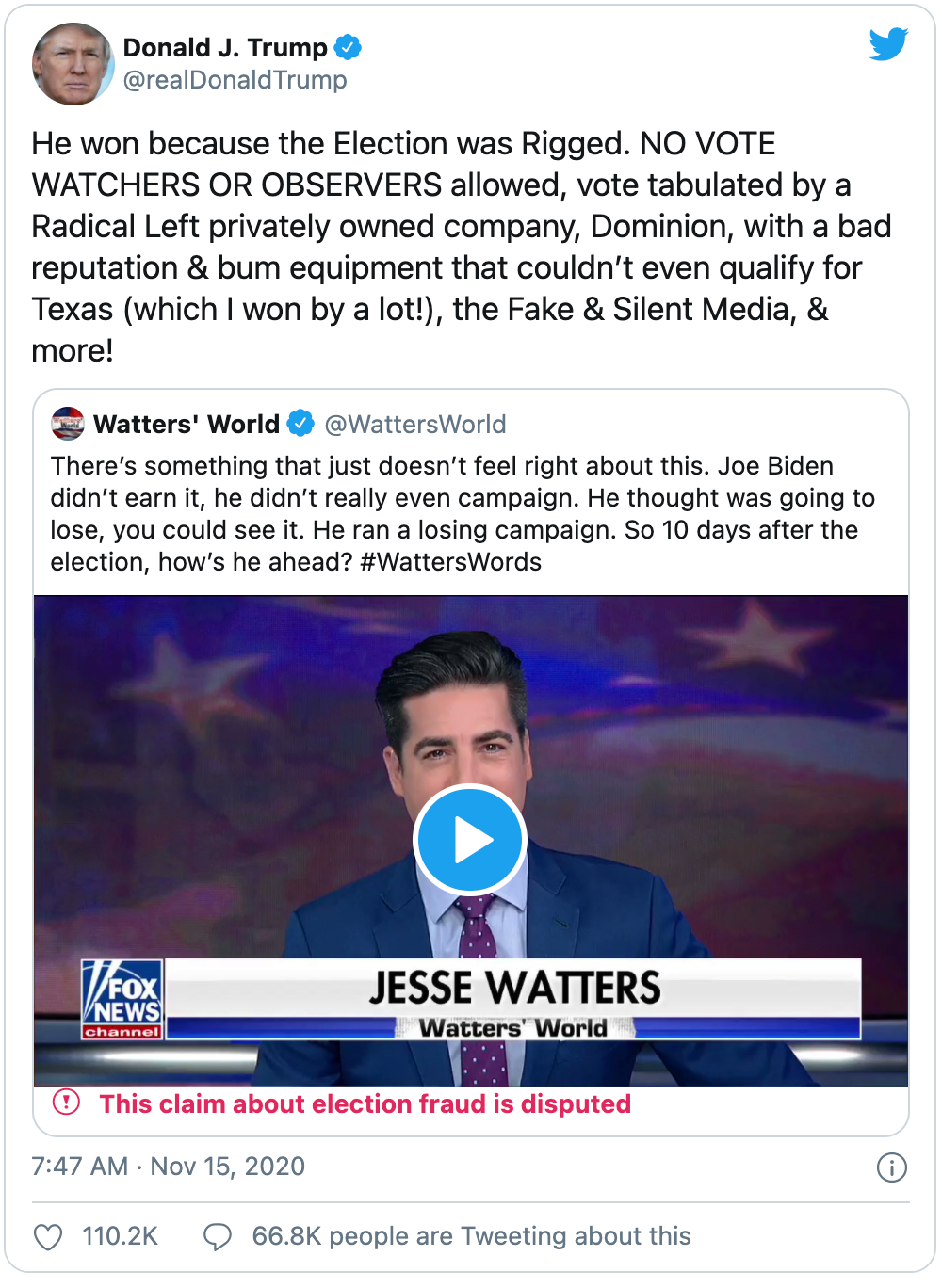 All of the mechanical "glitches" that took place on Election Night were really THEM getting caught trying to steal votes. They succeeded plenty, however, without getting caught. Mail-in elections are a sick joke!
Join StreetLoc - Personal Account