President Trump is About to be the First to be Impeached for a Second Time
It appears President Trump is about to be the first to be impeached for the second time as The Washington Post reports that House Democrats, which just formally introduced an article of impeachment against President Trump, have lined up the votes to impeach him for his role in "inciting an insurrectionist mob" to storm the Capitol.
"We actually have the votes," Rep. David Cicilline, the Rhode Island Democrat who has taken the lead in rounding up support for a resolution of impeachment, told The Washington Post.
"There's no doubt about that."
FINAL DRAFT of article of impeachment against President Trump, titled "Incitement of Insurrection." The article is expected to be introduced Monday by Reps. Ciciline, Lieu, and Raskin, and has more than 200 Democratic co-sponsors.
Senate Majority Leader Mitch McConnell circulated memo among fellow Republicans which said that impeachment trial could start on January 20 at the earliest - when President-elect Joe Biden is to be sworn in. The Senate will not reconvene for substantive business until January 19, which is the day that it would likely receive the article of impeachment after it is passed by the House of Representatives. By rule, the Senate could only start an impeachment trial the day after it agrees to receive the articles of impeachment by the House of Representatives.
Pelosi told 60 Minutes on Sunday that she wants impeachment for Donald Trump so he can't run for office in the future.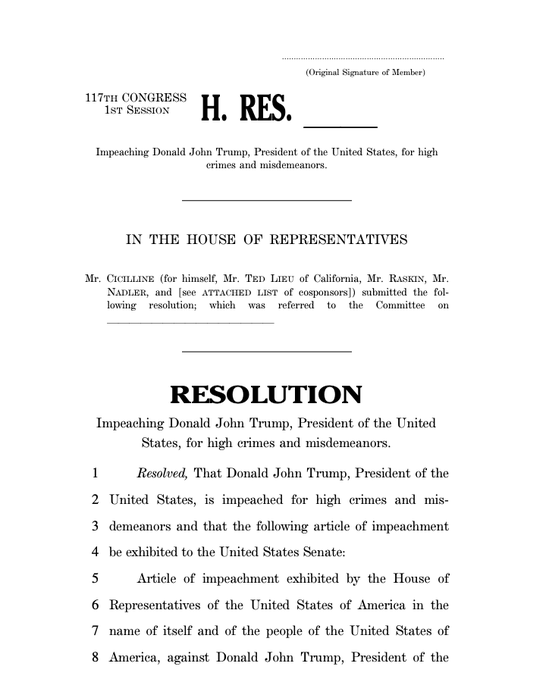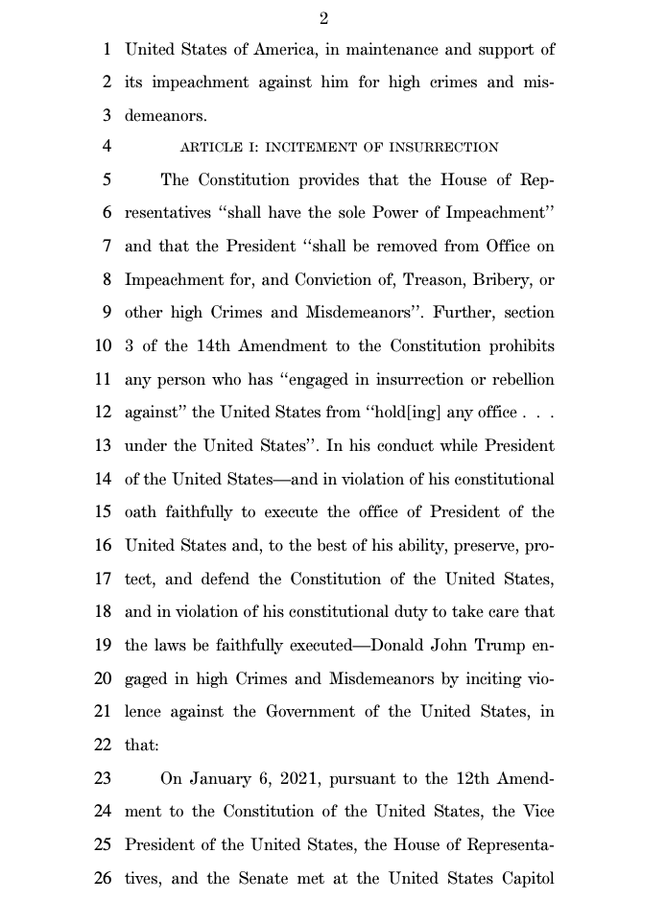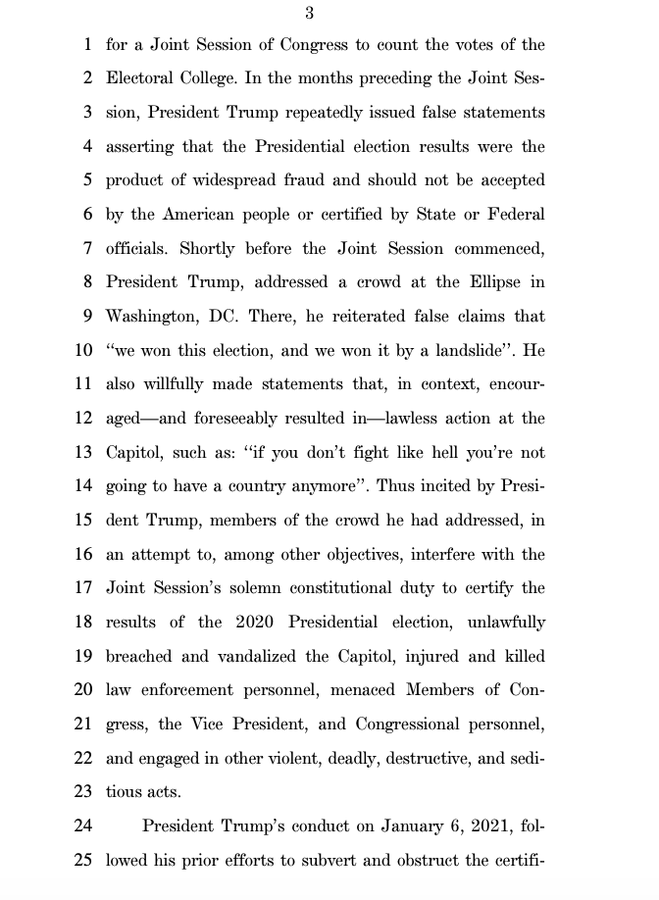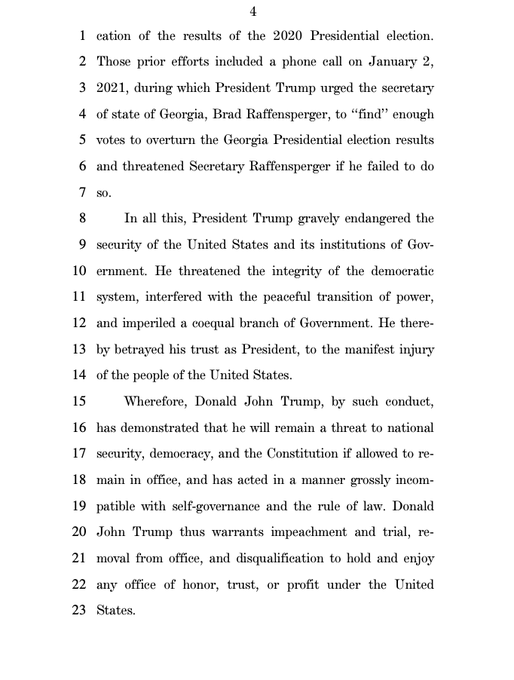 Join StreetLoc - Personal Account