Hackers have leaked Pfizer and BioNTech #COVID19 vaccine data on the internet.
The stolen and leaked #COVID19 vaccine data includes email screenshots, European Medicines Agency (EMA) peer review comments, Word documents, PDFs, and PowerPoint presentations.
U.S. drugmaker Pfizer and its German partner BioNTech said on Wednesday that documents related to development of their COVID-19 vaccine had been "unlawfully accessed" in a cyberattack on Europe's medicines regulator.
Hackers have leaked the information they stole about the COVID-19 vaccines as part of a cyberattack targeting the European Union's medical agency, the organization has admitted.
It isn't the first time pharmaceuticals firms and other organisations involved in COVID-19 vaccine development and distribution have been targeted by hackers. The UK's National Cyber Security Centre (NCSC) has previously warned that universities and scientific facilities are being targeted by state-sponsored hacking groups attempting to gain access to research data.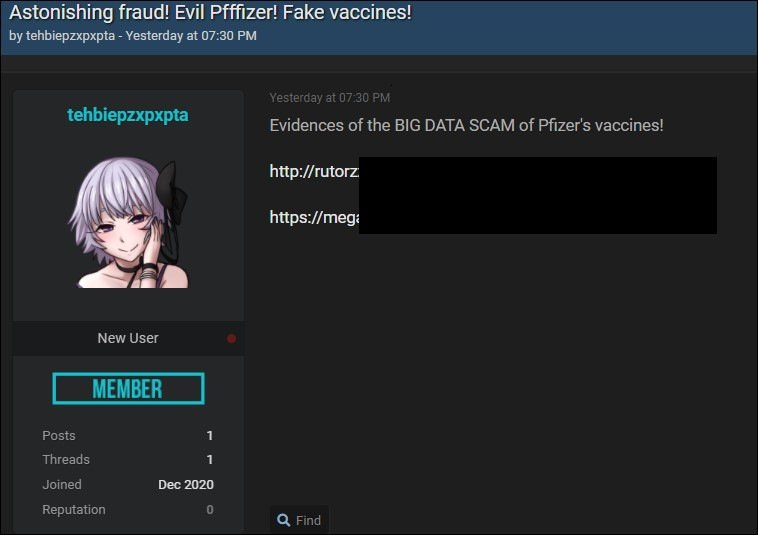 Join StreetLoc - Personal Account