National Guard is Sleeping on the floor in the Congressional Visitor Center
Moments ago, Acting Metropolitan Police Chief Robert Contee said the National Guard is boosting the numbers of guardsmen around the Capitol complex to more than 20,000.

This is a substantial increase from over the weekend when 6,000 were deployed. The number was increased to a total of 15,000 on Monday.

Now, more than 20,000 guardsmen are expected to be armed and patrolling the Capitol grounds. It makes us wonder how large is the threat ahead of President-elect Joe Biden's inauguration on Jan 20.
With that many in place there is little room for them to sleep, right now at the Capitol there are literally hundreds of troops napping and lining up in the Congressional Visitor Center, the streets around the capital are largely blocked. 
Many of the national guard are cuddling their firearms, fatigues over their heads to block light, with riot gear in neat piles.
America is going from the most "Secure Election" in history, to the most Secure Inauguration in History.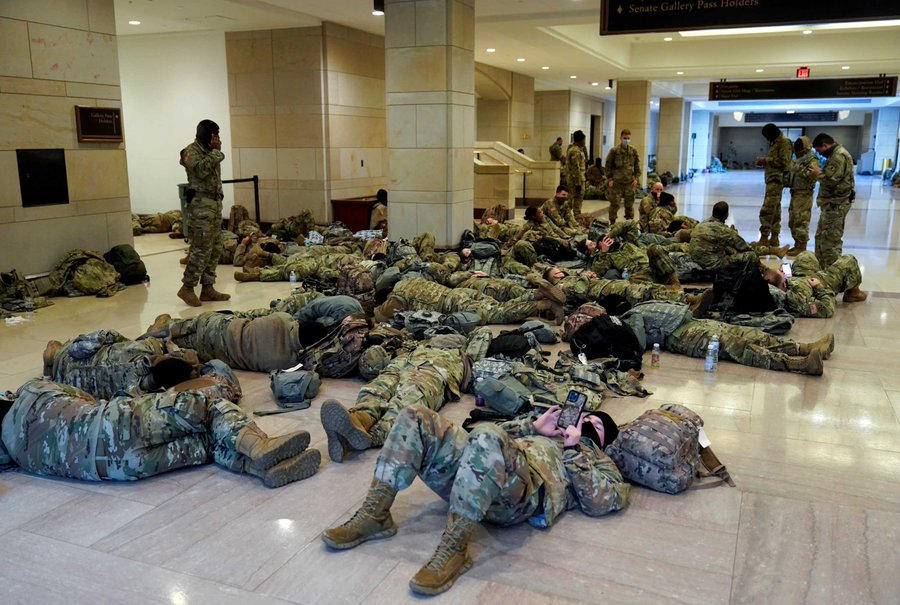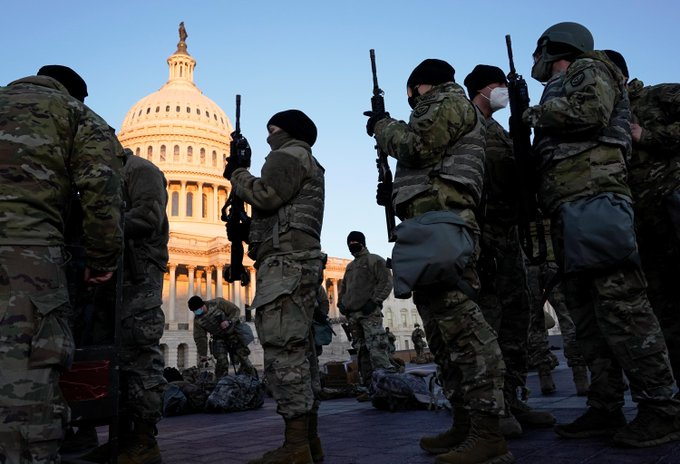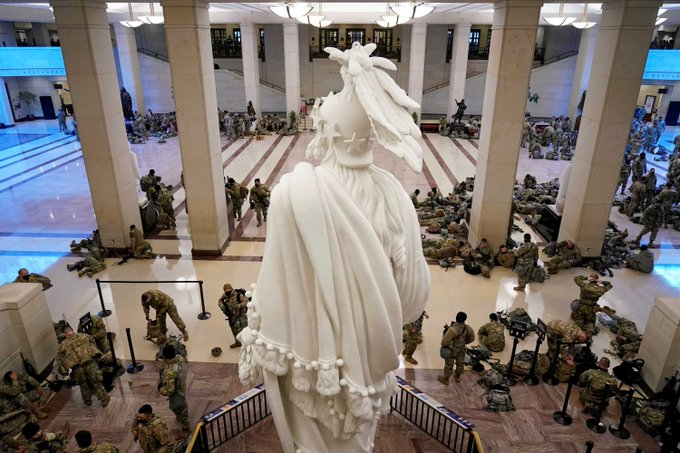 Join StreetLoc - Personal Account